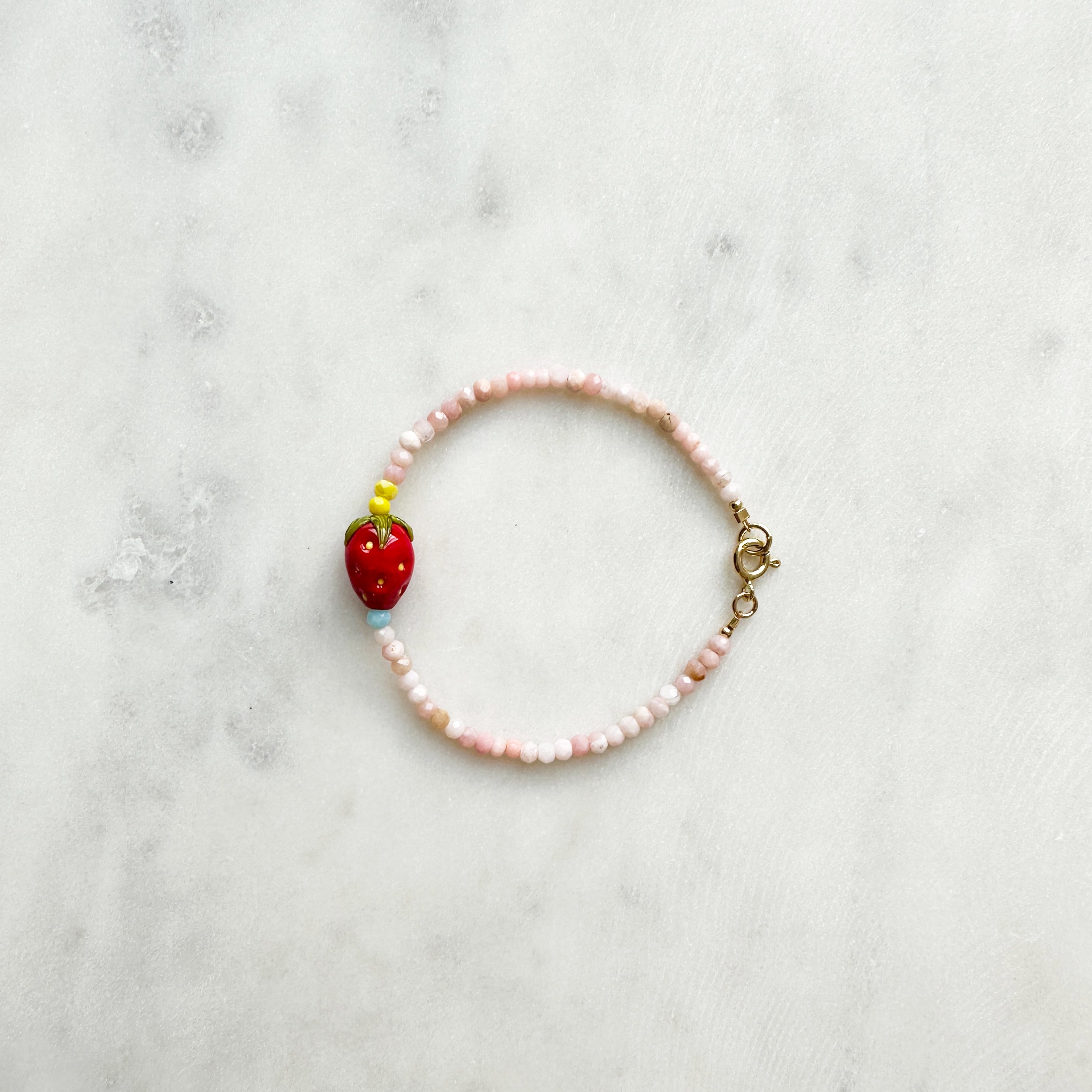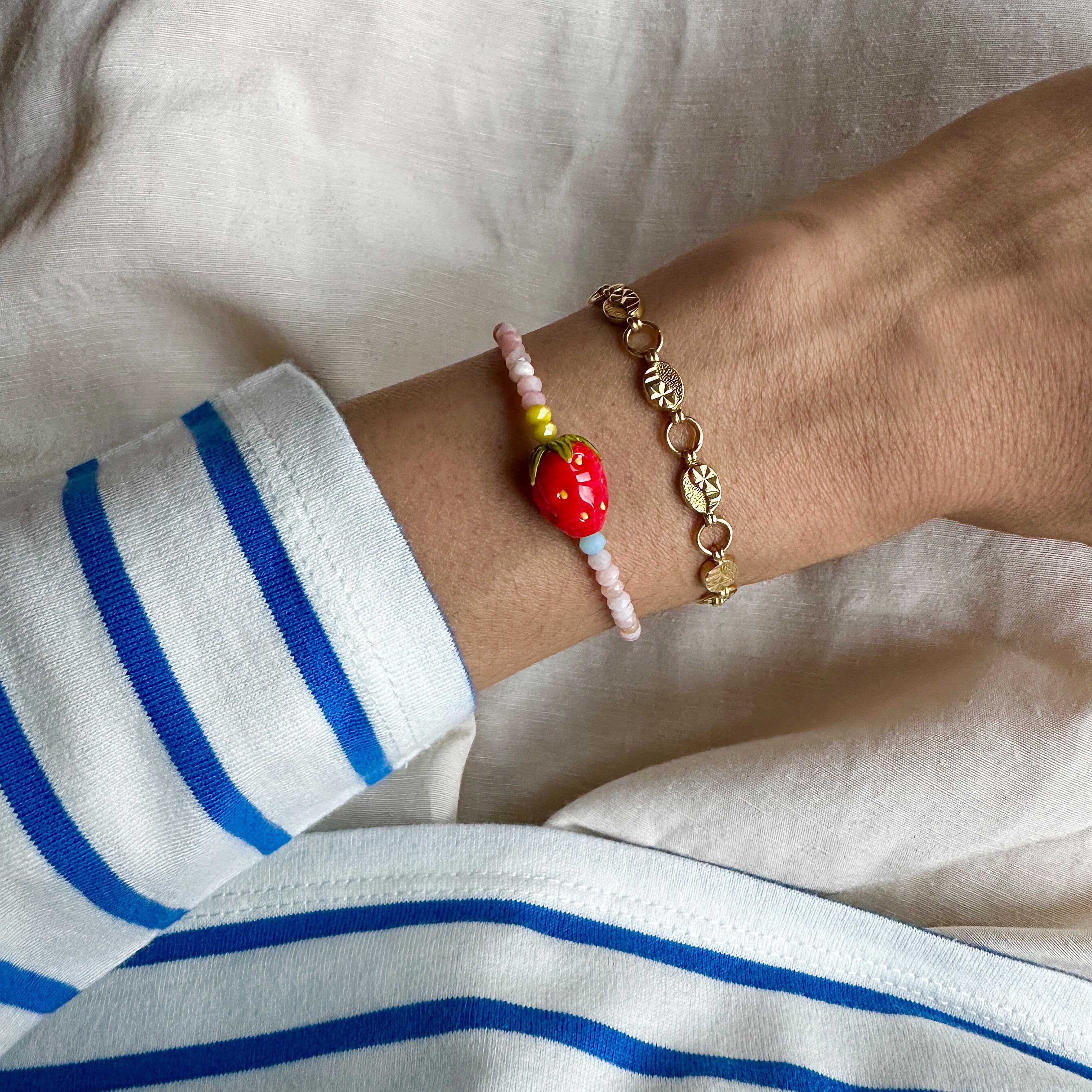 Petite Strawberry Bracelet
This delicate bracelet is made with a mix of Andenopal and faceted glass beads, the strawberry is made of glass. The metal parts are Sterling Silver 925, and the gold combinations are plated with a layer of gold 24Kt. All bracelets are handcrafted in Switzerland, each piece thoughtfully arranged. 

They are made to order to keep as little wasted material as possible. It can take up to 5 days to dispatch it, if you need it earlier, please get in touch.

Every bracelet is unique, therefore the beads can vary slightly.

Choose options